The ceramic grill that is loved by Michelin chefs, food aficionados and BBQ heads across the globe. You're in the right place if you want to learn a little more about how the leading, charcoal fueled, cook-everything, machine has become the phenomenon it has today.

Charcoal Chariots is dedicated to delivering the gold-standard of high-quality Argentine-style grills. They specialize in residential and commercial grills and carry a wide array of options and styles to choose from. The Argentinian grills are made with the finest quality stainless steel and cast-iron grates. These units make commercial and at-home grilling a breeze with innovative technology sure to get you beautiful grill marks and tasty food every time you fire them up

From durable construction and stylish accents to exceptional cooking versatility, the Broil King line of charcoal grills and smokers brings people together. Great food, great flavor, great barbecues every time.
Weather you are looking to Sear that 50oz Tomahawk Steak or looking to Slow Cook that perfect Asada , you can do it all with the La Potente's signatureSanta Maria fly wheel.
This allows you to raise & lower your grilling surface depending on how much heat you can handle!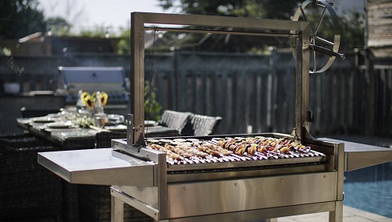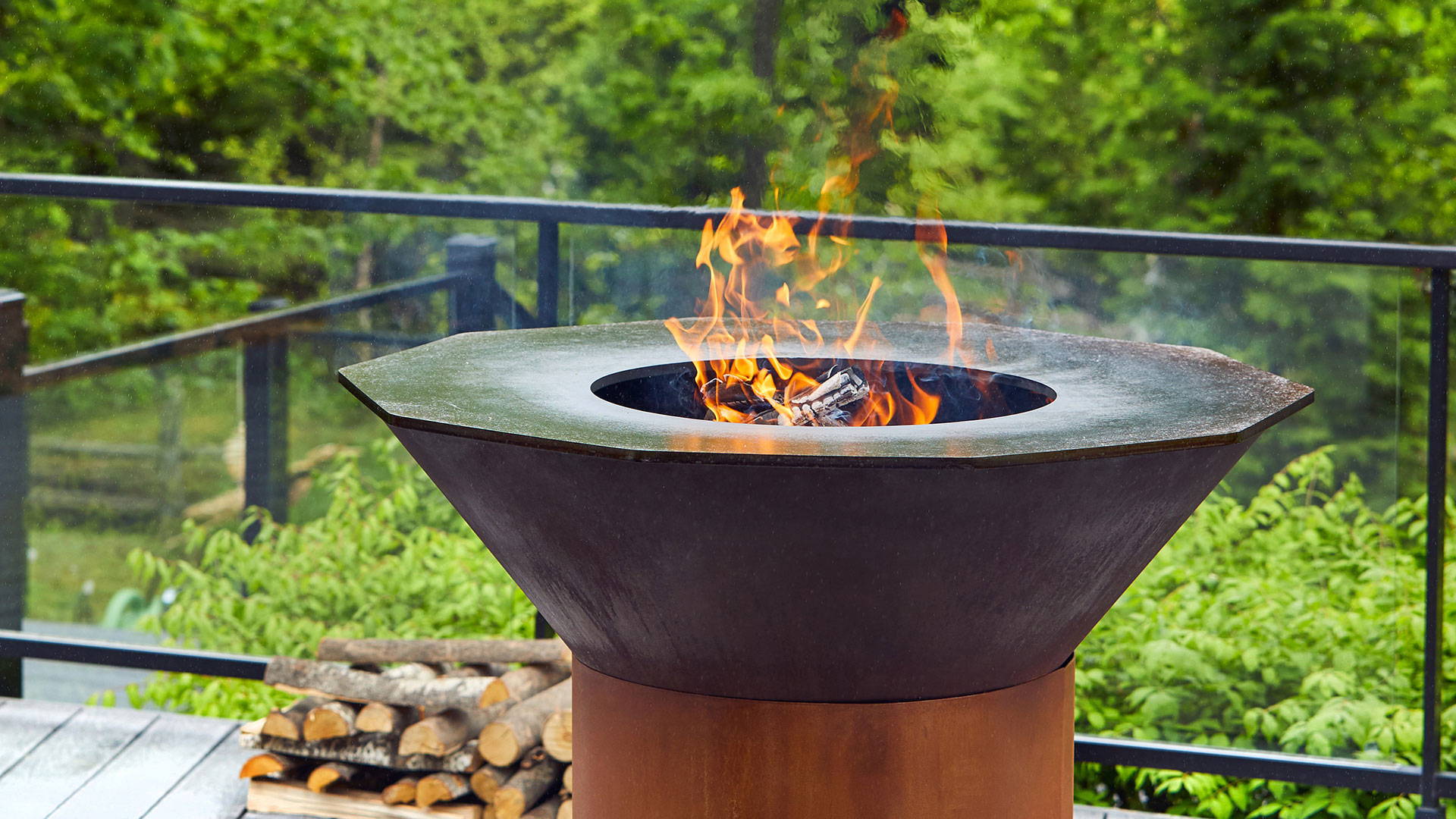 Le BOL lets you cook over an open wood fire la plancha style. Its sphere design transforms a cooking space into an exquisite outdoor social grilling experience.
Designed to stay outside and to cook all year long, Le BOL generously radiates heat for cool weather grilling.
An experience unlike any other, Le BOL is a natural focal point for good friends, family and food.
Fresh air is fed from the fire bowl
Replaceable steel liner with 220 air injection holes
Hot, crackling fire without the smoke, but all the flavor
Hotter fire because it's burning more efficiently

The Teppan (Teppanyaki) grill combines two of our favorite cooking surfaces into one product. In the center, we placed a traditional grill grate. On the edges, a flat cooking surface that functions like a griddle. The combination creates a perfect location to gather, socialize and of course cook some fantastic food.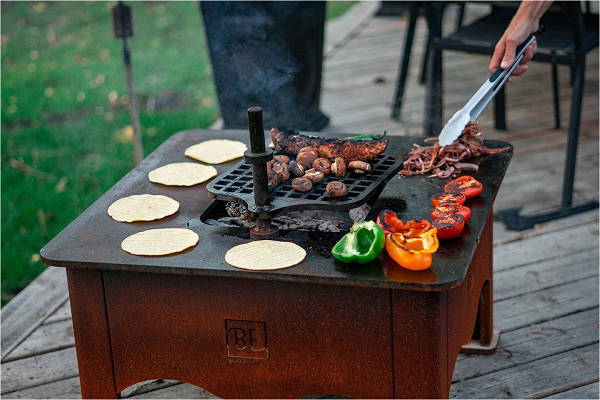 Milano Grills offers a wide range of Spiedini grills and accessories to separate you from
everyone else. You can also have your own message, such as your surname, cut into your grill.
You will enjoy showing this off to all your friends.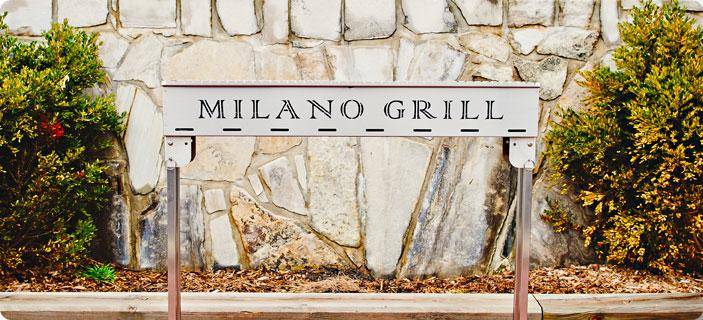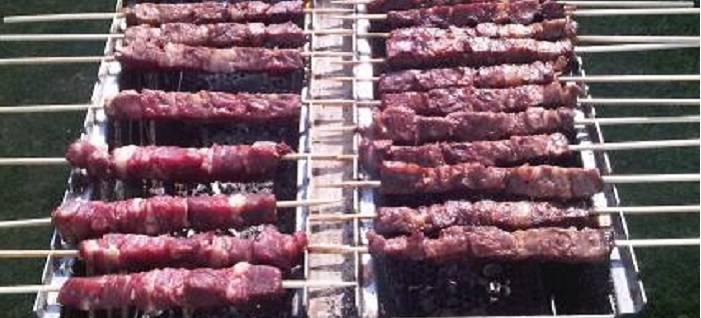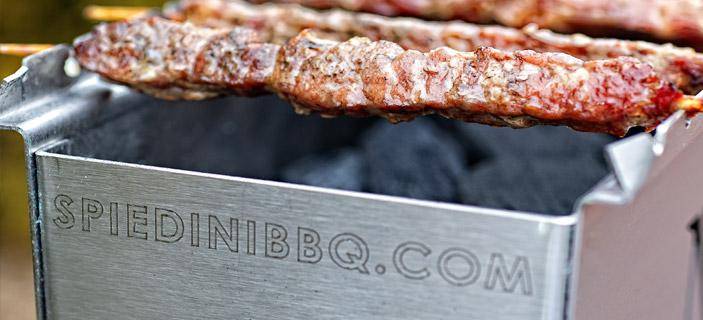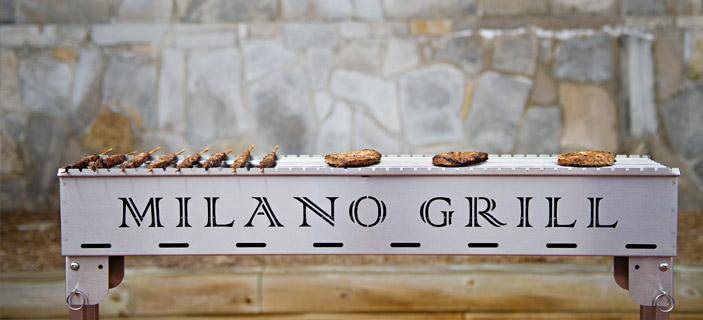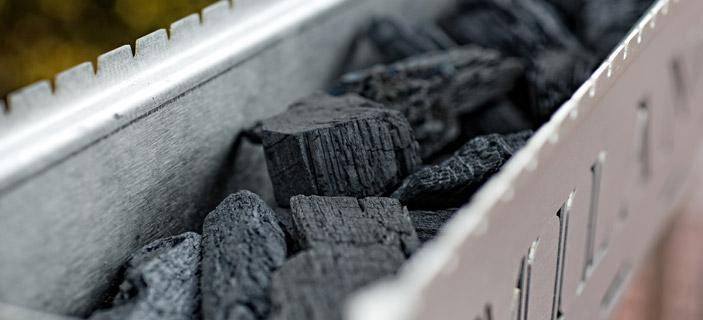 This charcoal grill has a massive 60-inch by 24-inch cooking surface, providing you with an enormous amount of space to grill hamburgers, hot dogs, steaks, and more for large groups of people.
The cooking grate itself features a raised lip around the entire edge that conveniently keeps food from rolling off. The easy-to-use slide-action cooking grate is also adjustable to three heights giving you even more control by allowing you to moderate how much heat is on your food.